For a React Mobile alert source to work with the KnowCross integration, the device must be configured with the name set as the KnowCross app ID.

In the KnowCross Housekeeping app, click the 'gear' icon to navigate to the settings configuration page. Copy the device ID located at the bottom of the settings page by tapping it once.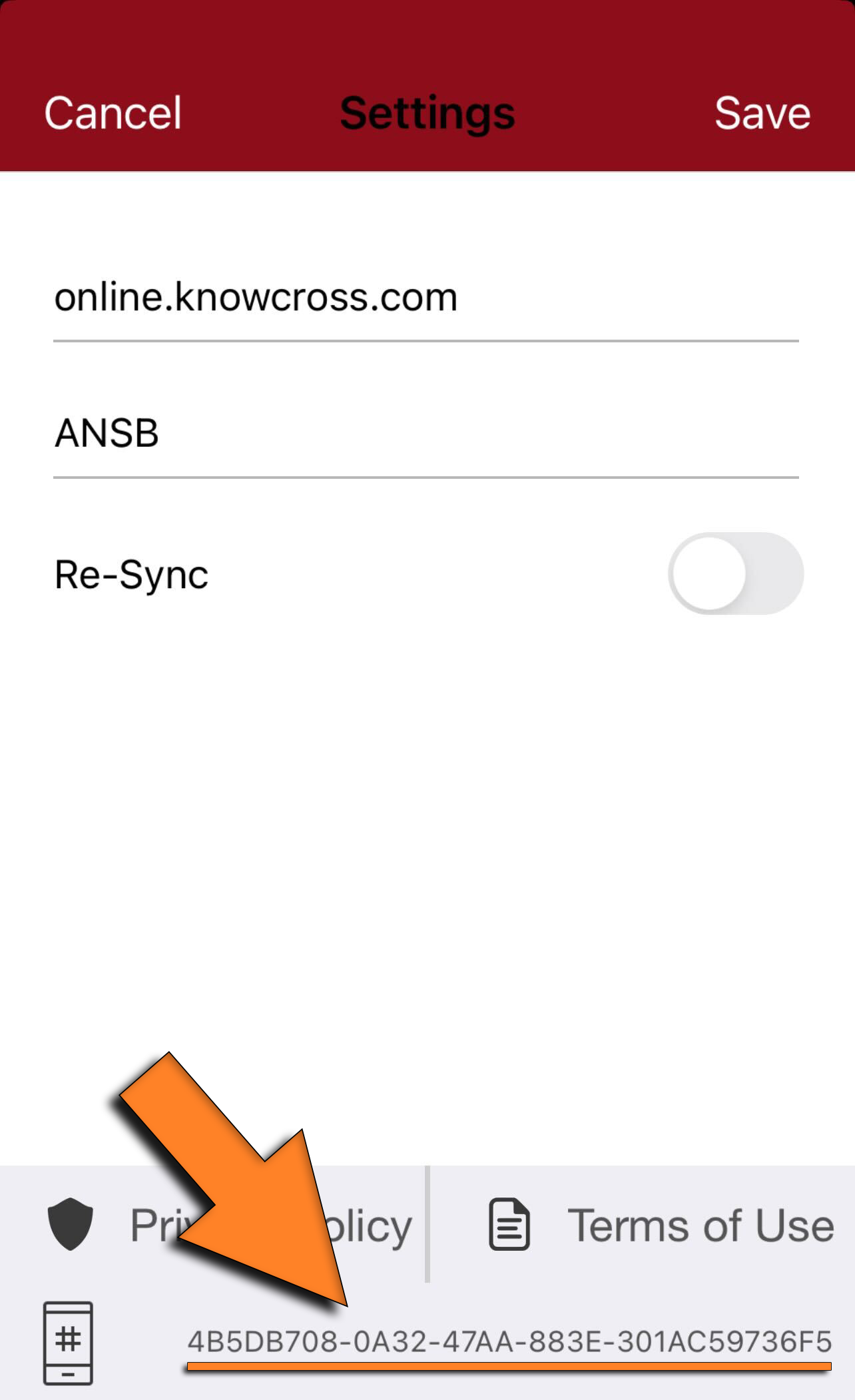 In the Customer Portal, navigate to the Devices tab and click Register Devices in the top right corner to view the QR code needed to register alert sources.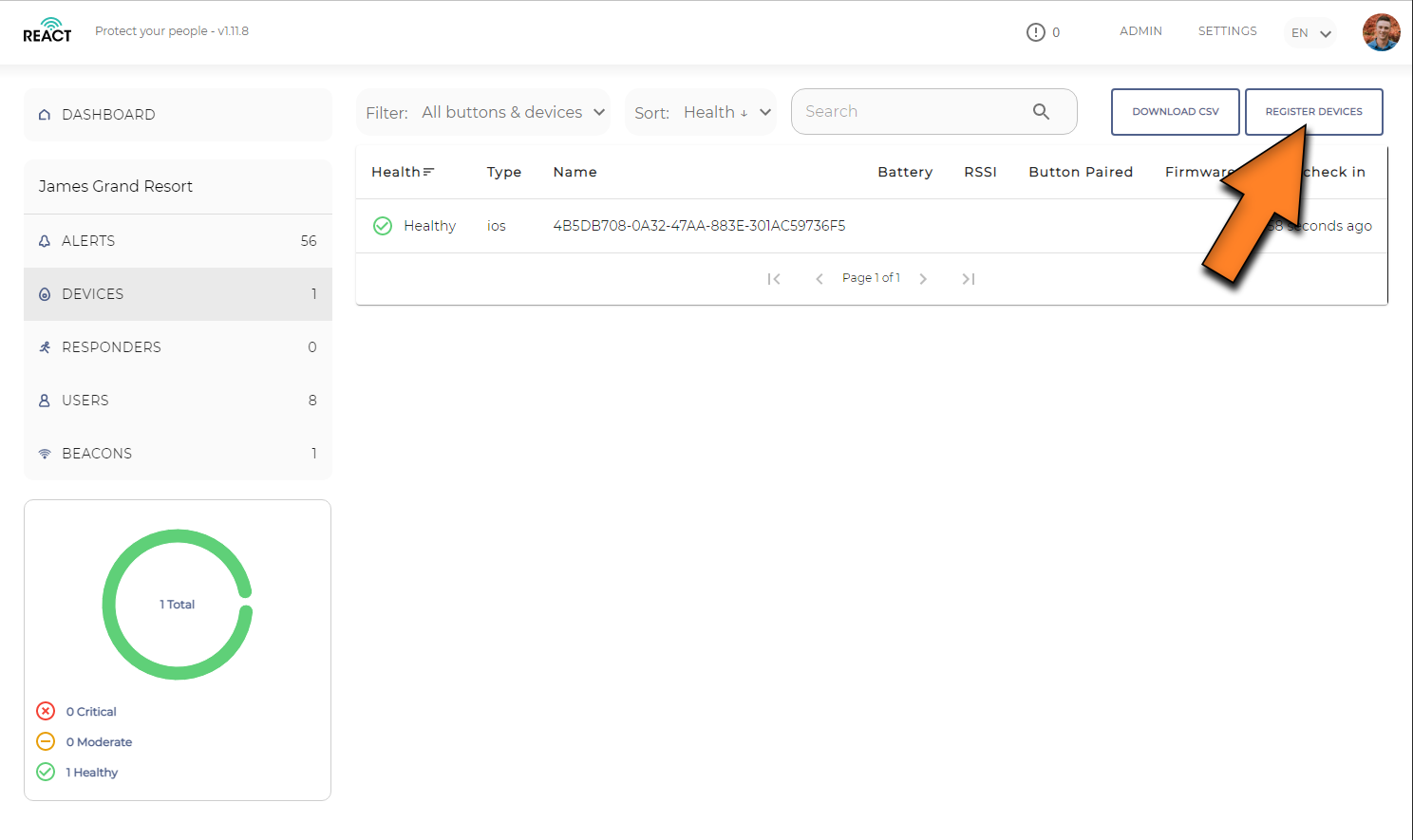 With the KnowCross device ID copied, navigate to the React Mobile app and press Scan QR Code below the sign-in button, or use the device camera app. After scanning the QR code from the Portal, paste the KnowCross device ID into the name field and press Save Changes.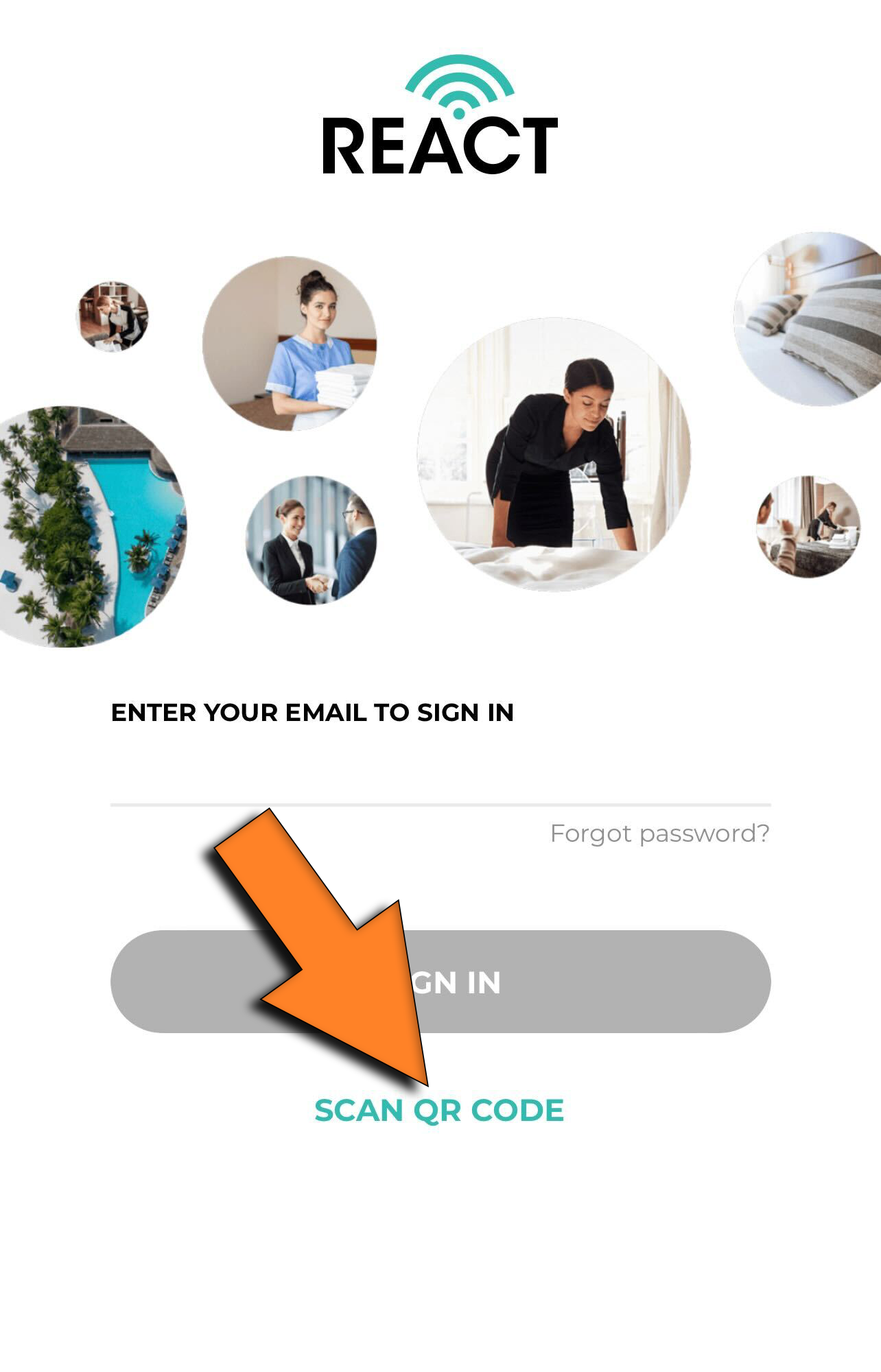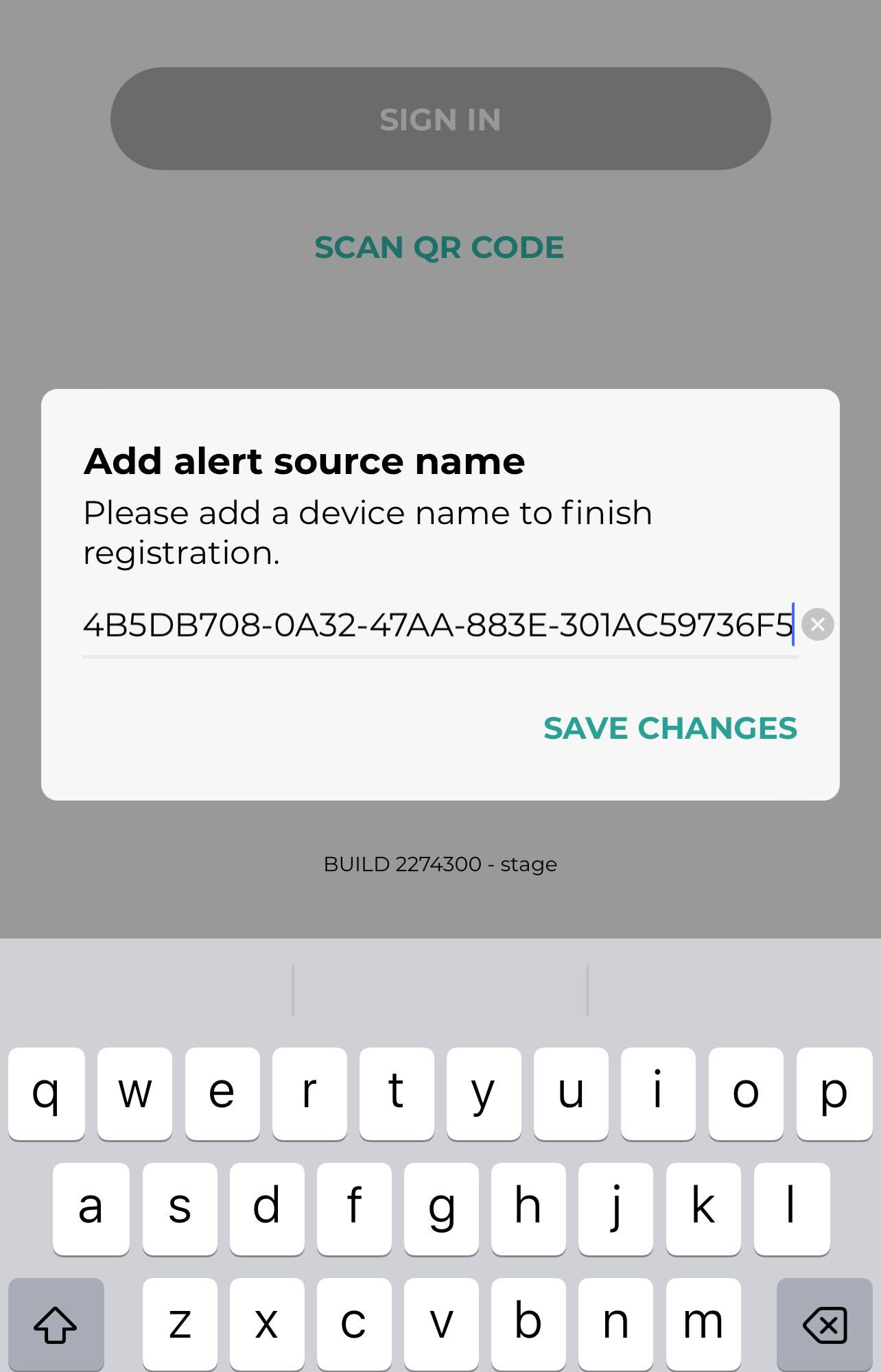 To add a unique identifier to the device name, click anywhere on the device line to open the detail view on the right hand side. Click "Edit Device Name" and enter the desired name before the KnowCross device ID, separated by a pound sign (#).