The Cellular Buttons are provided with a charging block and all associated cables.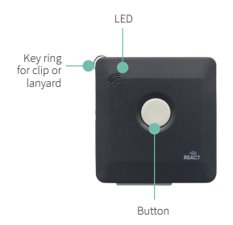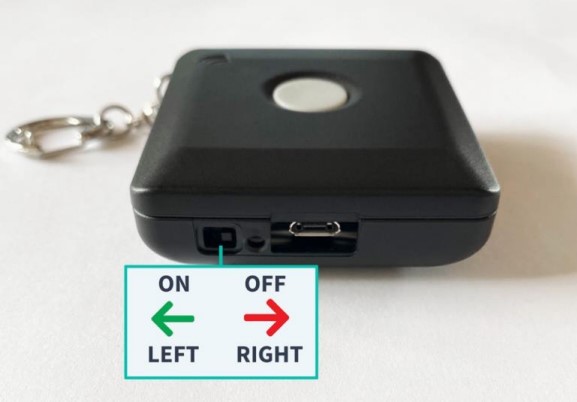 React Mobile Cellular Buttons use rechargeable Lithium-ion batteries and are charged using a standard Micro-USB cable. It can take up to 6 hours to fully charge a Cellular Button that is completely depleted.
The expected battery charge duration for Cellular Buttons is 45 days when they are stored in an area with known good LTE coverage.

To charge the Cellular Button:
Ensure the charging port is plugged into an outlet and turned on.
The Cellular Button also needs to be powered on to receive a charge; find the on/off switch and the charging port underneath the rubber gasket on the bottom of the device.
One end of the Micro-USB cable gets plugged into the charging block, and the other end of the cable plugs directly into the button. Be sure that the curved side of the plug is facing the correct direction when plugging into the Cellular Button.
When the button is connected to a charger, the light pulses yellow on and off.

Once charging is complete, the light displays solid green.

Charging (LED light pulses yellow)
Fully charged (LED light is solid green)
NOTE: Cellular Buttons will not receive a charge when they are turned off. Please make sure the Buttons are ON before you begin charging them.