In this article, you will learn about how you can register beacons using the React Mobile Hospitality Application

To register a beacon to your account you have to have Admin or Installer access to your Portal. (See the "How to Add/Edit/Remove users" article.)

On the Unregistered Beacon or Nearby Beacon filter, bring your mobile device near just one beacon. It will move to the top of the beacon list. To the right, you'll see a circle with a negative number in it. That's the signal strength of the beacon. The highest number, which is the closest to zero, is the strongest signal and therefore the closest beacon. Tap that beacon identifier.


Next, you will see the beacon registration page. Fill out the three elements to describe where you are placing this beacon.
Location: which room and where in the room will you place the device, or is it already located? For example, "112 behind the minibar" or "112 near the fire alarm".
Room number: the room or the common area that a responder should arrive at. Maybe include letters, numbers, and spaces.
Floor: which floor this location is located on?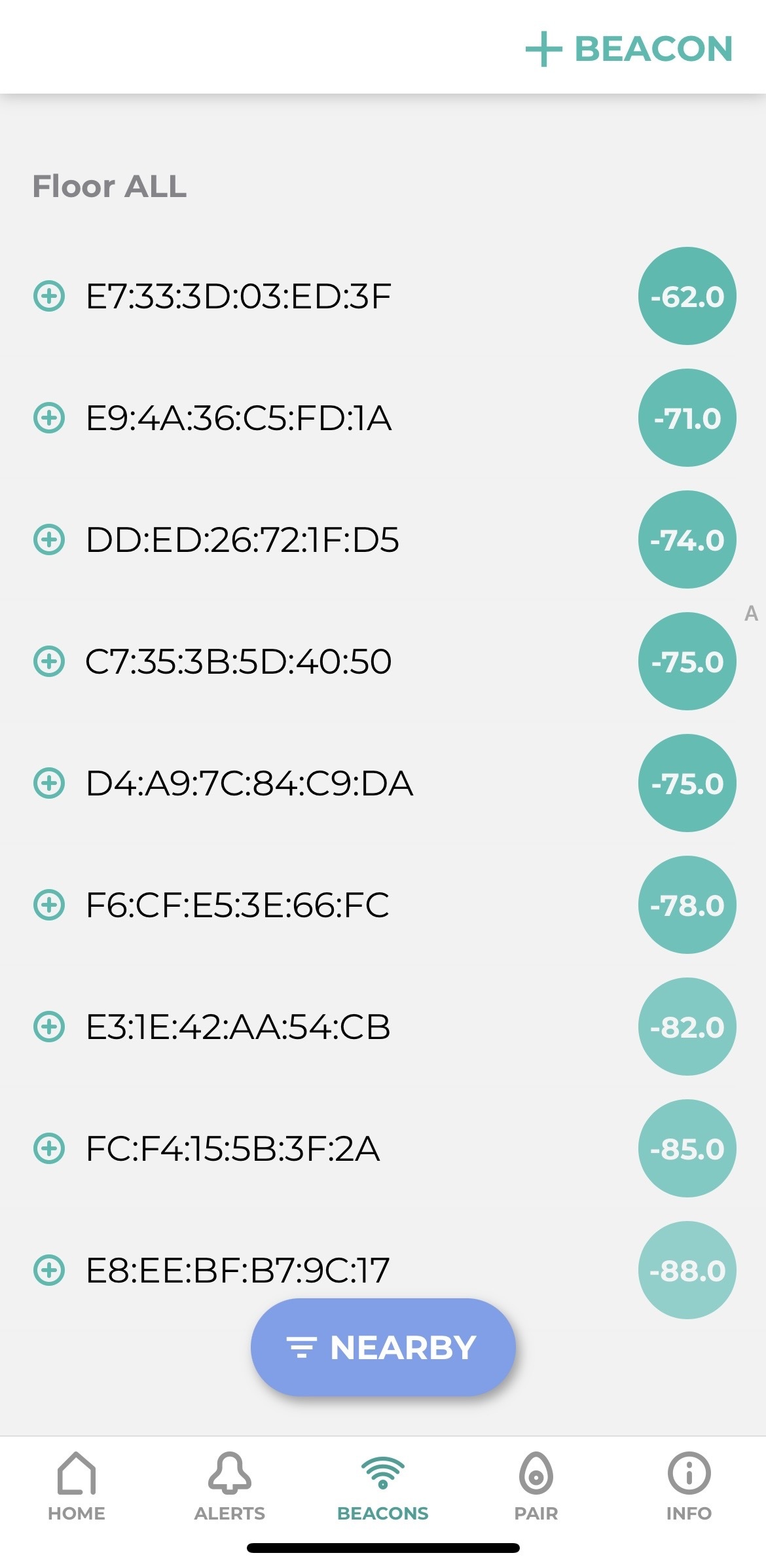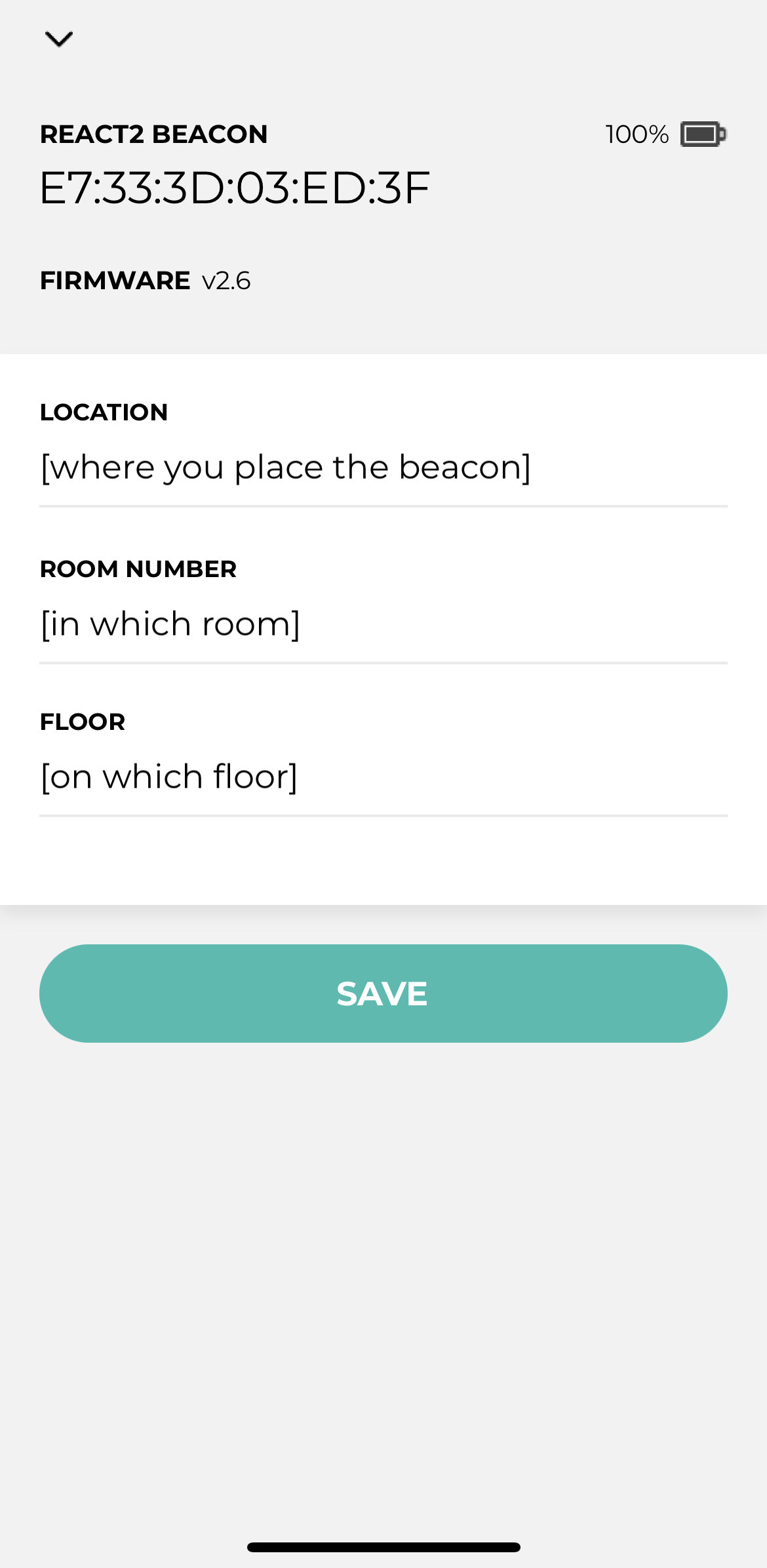 Once you enter the information above, hit SAVE. This beacon will be registered to your property and will display the registration details instead of the MAC Address. Simply remove the double-sided tape cover and place the beacon at the correct location.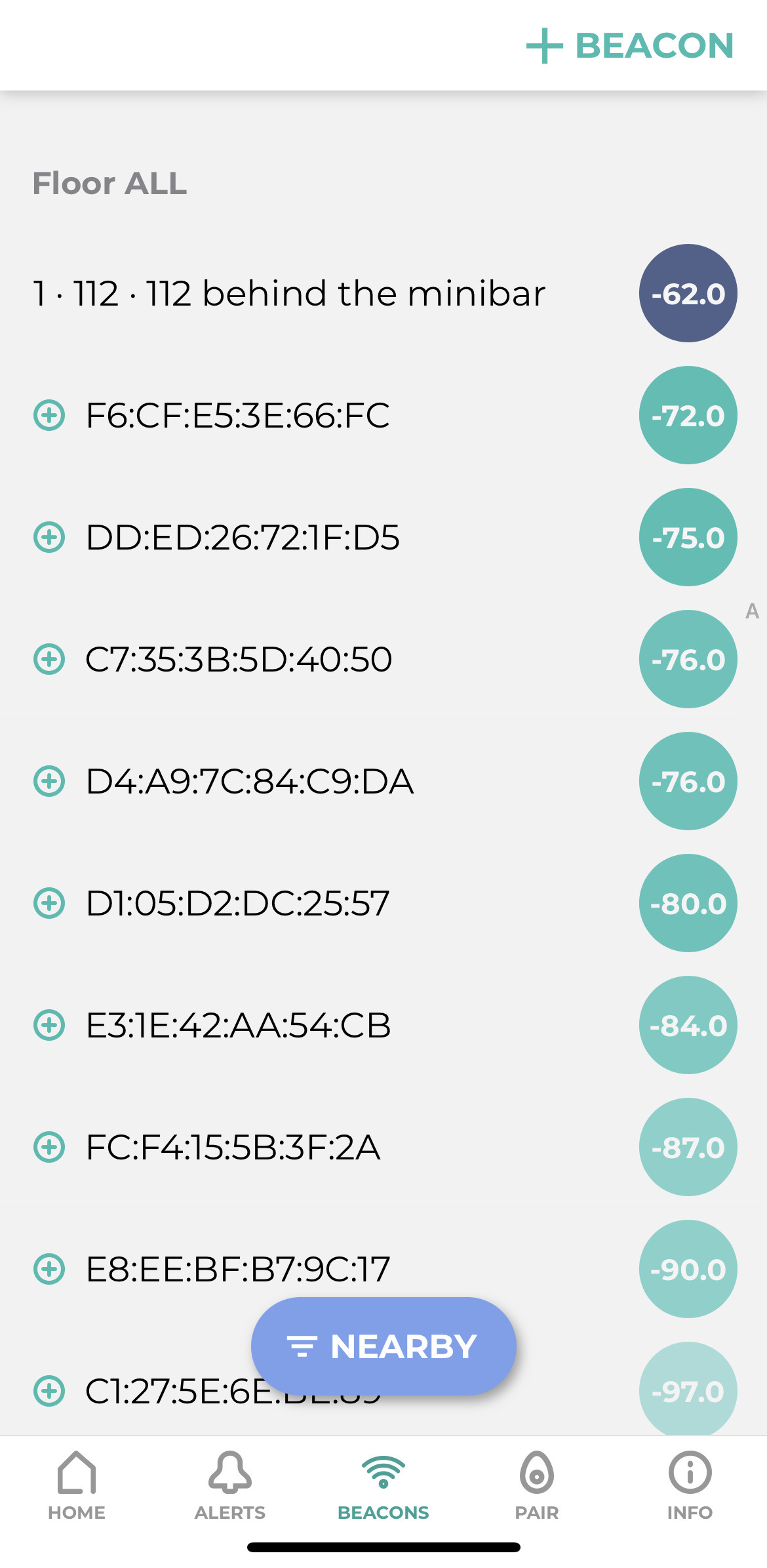 NOTE: Closest beacon to your smart device usually displays -30 to -40 signal strength.