To register a Cellular Button as an alert source in your Customer Portal, you will need Admin or Installer access to the React Mobile Hospitality application on either an iOS or Android smart device.
From the smart device, log in to the React app using your email address. If you have not yet set up an account or signed in, see

Getting Started / Access to Mobile Apps as a User

.
Tap the "Info" tab on the bottom right corner of the screen, and then tap "Scan LTE Buttons." Tap on "Scan for Code;" allow access to the camera, if asked.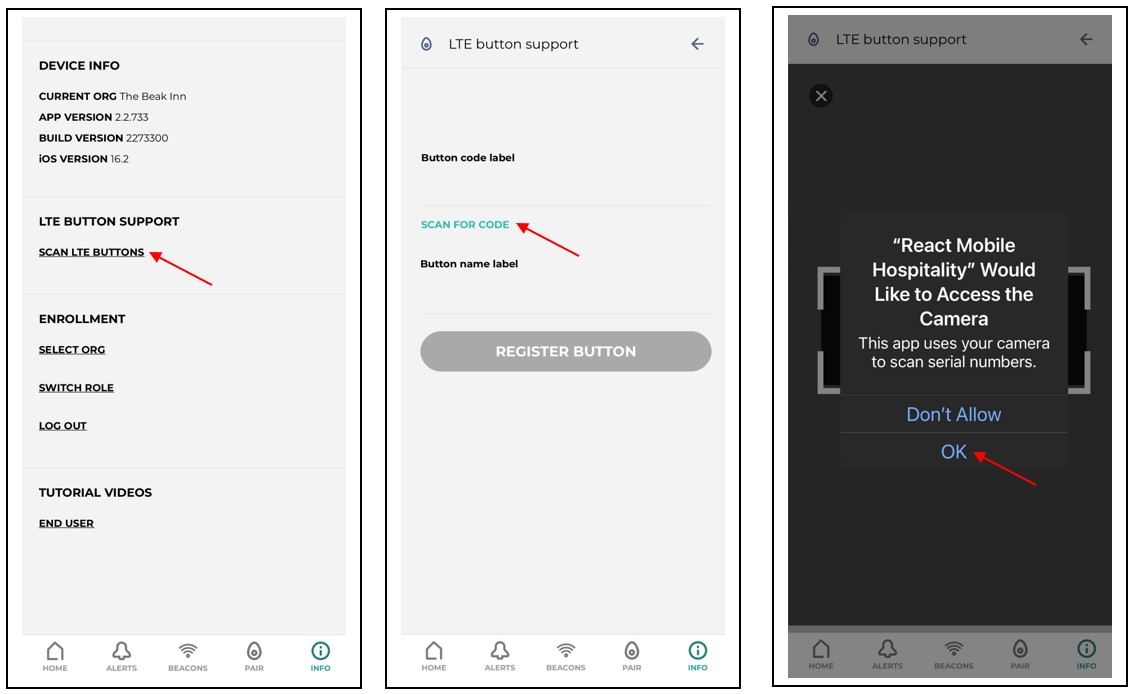 The number on the back of the button is a unique device identifier. Turn the button over, aim the mobile device camera at the label, and adjust its position until the whole number appears in focus on the screen. Once the ID has been scanned and entered into the app, tap on the field for "Button name label" and enter the name you wish to call the device. The device name will appear in active alerts.
Press "Register Button." A message will indicate the button has been registered successfully; tap on "Confirm" to exit the registration screen.
The Cellular Button may now be viewed and edited in the Customer Portal.