A responder is a mobile smart device that has been registered to your property.
On the navigation bar, click Responders.
Then find the button, near the top of the page, marked "Register Responders" and click it. A window will appear showing a QR code.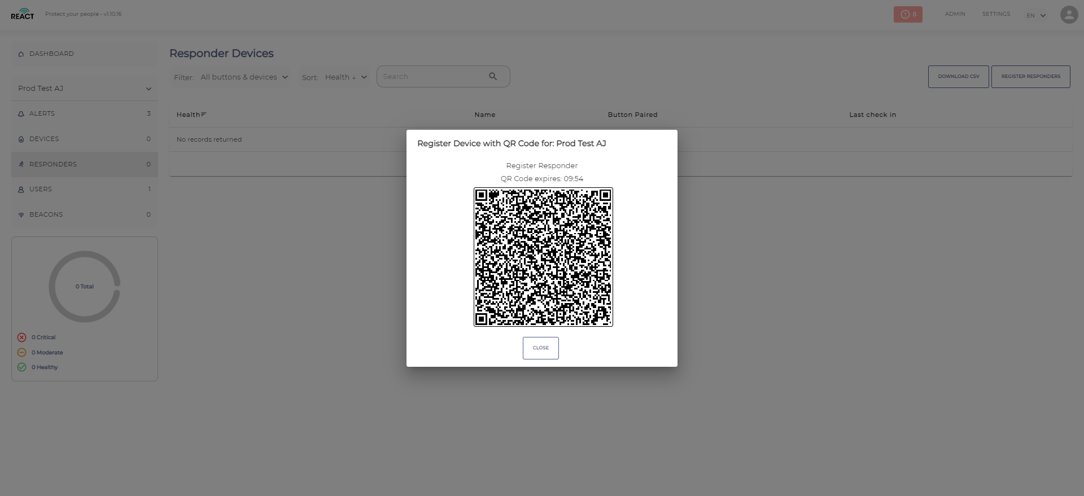 Open the camera application on the mobile device and aim it at the screen. If the device has already downloaded and opened the application once, it will immediately be configured as a responder. If not, you will be directed to the appropriate app store to download our application.
Once that finishes and the app opens for the first time, just repeat the QR code scan to complete the process.